Electrify America Genesis Page
Power the potential of your fully electric Genesis
Unlock infinite possibilities charging on Electrify America's DC fast charging network–compliments of Genesis.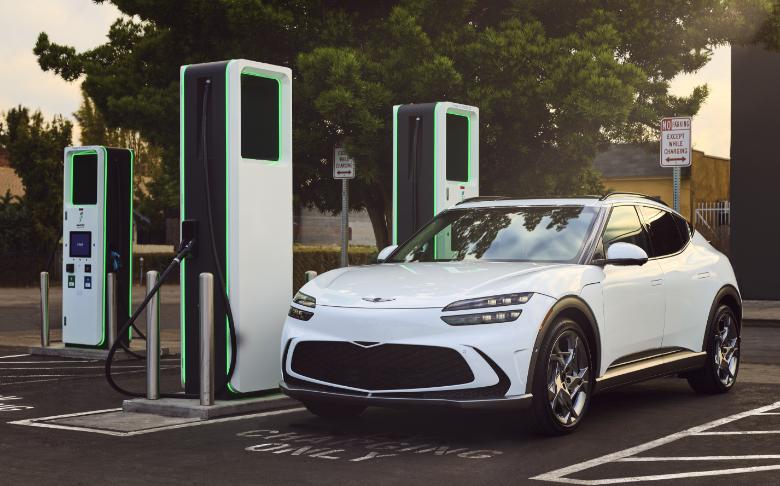 Evolve with Electrify America
The future of electric mobility can't wait, and with Electrify America, it doesn't have to. We've built a convenient, reliable, and growing network of over 3,000 electric vehicle chargers coast-to-coast—along major highways and routes—to take electric vehicle (EV) drivers farther than ever before.
Genesis drivers can focus on the roads and possibilities ahead, leaving gas stations and MPG behind.
Locate a Charger
Go with freedom
Get going with Electrify America's ultra-fast charging network. Select your Genesis model above to learn about available benefits.
SELECT YOUR MODEL
Speed up charging your Genesis at home with the HomeStation™ Level 2 charger
HomeStation brings Level 2 charging—the most practical way to charge your Genesis at home—right to your garage, driveway, or parking pad.
You can even manage your home-charging needs through the same mobile app you use to charge on the Electrify America public network. Are you ready to streamline life with your EV? Purchase your HomeStation today.
Buy Now